Last week, we published a roundup of the biggest ecommerce marketing trends predicted for 2017. Unsurprisingly, one of the overriding trends to emerge from the report was more investment in personalised marketing.
The importance of sending the right message to the right customer at the right time (and on the right channel) is something industry experts unanimously agree with. From brandwatch to PracticalEcommerce, almost every report we've come across has forecasted an even bigger personalisation push next year.
And yet, as wonderful as personalisation is, how easy is it to actually implement? As the fifth century Buddhist monk Bodhidharma pointed out: 'All know the way, few actually walk it.'
Whether they lack access to the right customer data or don't have the time or resource to use that data, ecommerce marketers currently face a number of obstacles preventing them from making their marketing material more bespoke to each customer.
Luckily, there are ways to break down these barriers – or at least circumnavigate them  – many of which were discussed during a panel discussion at our Lifecycle conference in October.
From starting small to convincing stakeholders to invest in the right tech, here are four lessons in marketing personalisation from four retail experts – all at different stages of the personalisation journey.
Video footage of the panel discussion can be found at the bottom of this blog post. 
Lesson one: Change the batch-and-blast mindset
The first step on the road to personalised marketing is to change the way you think about email – this is particularly true for those who have been in the industry a long time, and are accustomed to marketing hacks that are now outdated.
As Caroline Rolfe, former director of digital at ghd, points out, a marketer's traditional approach to email marketing was something along the lines of: 'let's get an email out to as many people as we can because we've got targets to hit!'.
However, whilst this 'batch and blast' approach is still tempting – particularly for retailers with such mammoth databases they don't feel confident looking at their lists on a more granular level – it simply no longer works.
Today, the bar is high when it comes to the overall quality and relevance of a brand's marketing messages – and it's only going to get higher.
Take-away: If you're still preoccupied with the amount of emails you can send rather than how useful those emails really are to each recipient, consider what's likely to boost engagement in the long-term.
Lesson two: Prove to stakeholders the importance of personalisation
In order for brands to actually evolve, could there be more education about today's ecommerce technology at C-level? Maybe. During our discussion, it became clear that one big barrier preventing ecommerce marketers from delivering personalised marketing is a lack of support from those on the board.
And yet, with so many other tasks to think about, how can ecommerce marketers persuade stakeholders/ those in senior positions more tech is needed? In other words, how can they work on long-term benefits whilst juggling short-term tasks.
Dan Stone, marketing manager at Lovehoney, believes it's all about actually *proving* the need for extra resources – and extra personalisation – to your management, and those in more senior positions.
At a previous company, Dan achieved this by carrying out his own small-scale test; he manually sent personalised content to small segments of customers and compared the engagement levels to a control group. He then showed these results to the big decision makers in order to prove personalisation really does work.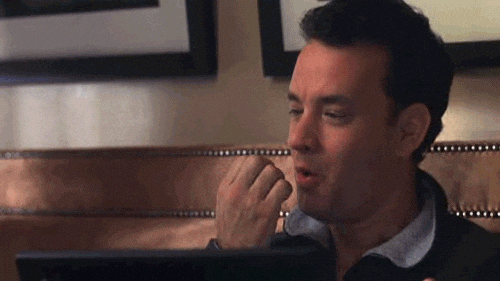 Likewise, Helen Powell, ecommerce innovator at Little Black Dress, has also found herself 'back and forth …with the board' to discuss taking basic segmentation to a higher level personalisation. As somebody who loves numbers, she finds data and education the most useful tools – sending the most interesting reports that she comes across to those on the board to show what can be done.
Take-away: Convincing stakeholders that investing in cutting-edge technology to power personalised marketing for your brand might prove a challenge. Ultimately, those on the board will only splash the cash once they're given evidence that personalisation does actually work.
At Ometria, we're acutely aware of the importance of educating retailers at different levels about how technology can help brands personalise the customer experience today. That's why we recently collaborated with Internet Retailing to create a C-level playbook examining personalisation's place in multi-channel retail today (available to download here!)
Lesson Three: Use content to create a tailored customer journey
When Caroline joined ghd, the company was essentially using email as a way to launch new products – which was only once or twice a year – and spread the word about any sales or discounts. In other words, it was initially all about selling and not really looking beyond that.
Consequently, despite the brand's wealth of data, she found that the biggest barrier to get started on personalisation and segmentation was actually content – content the brand didn't have.
'We weren't looking at the post-purchase journey,' says Caroline, adding: 'Once somebody had converted we weren't looking at how to … communicate with them outside of that'.
According to Caroline, the solution was for ghd to create personalised content that would take customers on a journey towards their next product – particularly apt for a brand selling products that can last up to five years.
'We needed to be a lot more intelligent in how we encouraged use of the product, and how we encouraged excitement around it – for example, (encouraging) customers to tell friends, style new looks, find new ways to fall back in love with their ghds after purchase,' she says.
Take-away: On the journey to personalised marketing, good-quality, tailored content is a great way to open-up communication with customers and subscribers. This should, in-turn, also start a conversation on other channels, such as social media.
Lesson Four: Tick off the basics
If you don't have the tech or resources to embark on an advanced personalisation programme, don't fear! It's important to make sure you've covered the basics and built a solid foundation before taking on bigger marketing initiatives.
A checklist of the basics could look something like this:
Understanding which data is available (e.g. customer data, order data, interaction data etc.) and how you can use it to personalise your emails
Starting a basic lifecycle marketing strategy, that targets customers throughout their journey with your brand with the right message at the right time (for more about this, read our guide to lifecycle marketing)
Defining the channels you can use to implement your strategy; for example, triggered email (cart and browse abandonment and post-purchase), newsletters or social media
Using product recommendations to make your messages more relevant to the interests of each customer
Alex Taylor, marketing director at Eve Sleep – a mattress company operating purely online, also recommends sending recipients fun questionnaires to fill out; for example, asking them about what they'd like to see more of from your brand. This is an effective way for small brands – yet to get started with personalisation – to keep their contacts warm. 'There's no other way to discover what they really want from your marketing and content,' Alex says.
Take-away: It's all about making the most of what's available to really get to know your subscriber list and build a sense of community. (Once you have the basics covered and are ready to invest, here's a blog post about what more advanced personalised marketing can look like.)
Video | Panel Discussion – Lifecycle 2016 
For more video footage fromLifecycle 2016, please visit the Ometria Academy.