Black Friday 2020 was an unusual time for retail. In the US, foot traffic to stores fell by 42% over that weekend, which coincided with a larger decline in revenue for physical retail. In this instalment there weren't the typical scenes of massive crowds jostling to get into stores at opening times that have become synonymous with the day. 
Instead, it was a different story online, as Cyber Monday ended up being the biggest online shopping event in US history. In the UK, according to our own data, there was a 95% increase in revenue that week, compared to the week before. 
With Black Friday 2021 fast approaching, what should retailer marketers consider as they begin to build their Black Friday campaigns? Here are just some of the tactics you can deploy, along with some great examples from the last few years. 
Black Friday exclusives
Leaving discounts to one side, why should customers visit your online store on Black Friday? It helps if there's some special reason to drop in, and offering exclusive product ranges is one way to do that. Given that Black Friday is so close to Christmas, you could tie up the day to gift-giving and offer a special bundle of products for a winning strategy. 
An example we love: Hotel Chocolat
Hotel Chocolat is a fan favorite, and they leveraged this sentiment perfectly and ended up being a top performer during Black Friday 2020. Hotel Chocolat put together a limited collection of festive treats just for that weekend, which enticed people to spend. Using a large hero section in their email that featured a relevant discount alongside a number of enticing festive bundles was a great way to keep average order values up, even while offering substantial discounts.

Free gifts and additional items
It is very tempting to discount down to the bone on Black Friday to help increase sales and potentially convert new customers, but it can be damaging in the long run if you end up bringing new customers on board who are just after a bargain. One way around this is to provide additional value with a free gift. It's similar to Hotel Chocolat's bundling strategy – you are making something special for Black Friday, but without relying on heavy discounting. 
An example we love: NEOM Organics
Wellbeing and beauty brand NEOM offered a free diffuser worth £38 when customers spent £50 as a time limited offer. As a perfect accessory to some of their regular products, this gave them an edge. It made customers feel like they were getting something special for Black Friday that was nearly equivalent to getting their basket for half price. 
The email itself was great, with a large hero image and the value displayed clearly. On top of that, there was a choice of diffuser, so customers felt like they were getting something they actually wanted. 

Responsible retailing
Black Friday is not for everyone, and when the crowd goes one way, sometimes it pays to swim in the other direction. Some shoppers feel that an endless cycle of sales leads to a sense of disposability, so why not focus on sustainability, or another of your brand values in your messaging. You could even avoid discounting altogether, and hope to entice shoppers who are tired of Black Friday. 
An example we love: Anya Hindmarch
Anya Hindmarch eschewed discounts and instead sent out an email with a personal note from the founder saying that the company would not participate in Black Friday and instead donate all their profits from sales over the weekend to a charity close to their heart. In some ways this has a more lasting impact on customers who may feel more warmly toward Anya Hindmarch as a result. 

Focus on loyalty 
Once again, if you are looking to avoid heavy discounting but still want to give your customers a special reward for shopping with you on Black Friday, then capitalizing on your loyalty program is a good strategy to try. This may bring more people into your loyalty program, making them more likely to become long-term customers, and give those who have been waiting until Black Friday a special reward.
An example we love: Augustinus Bader
Augustinus Bader decided that rather than discounting, the team would offer double loyalty points on purchases throughout the Black Friday weekend. This was a great way to publicize the loyalty program, reward loyal customers and bring new shoppers into the loyalty program, where you can reward them appropriately.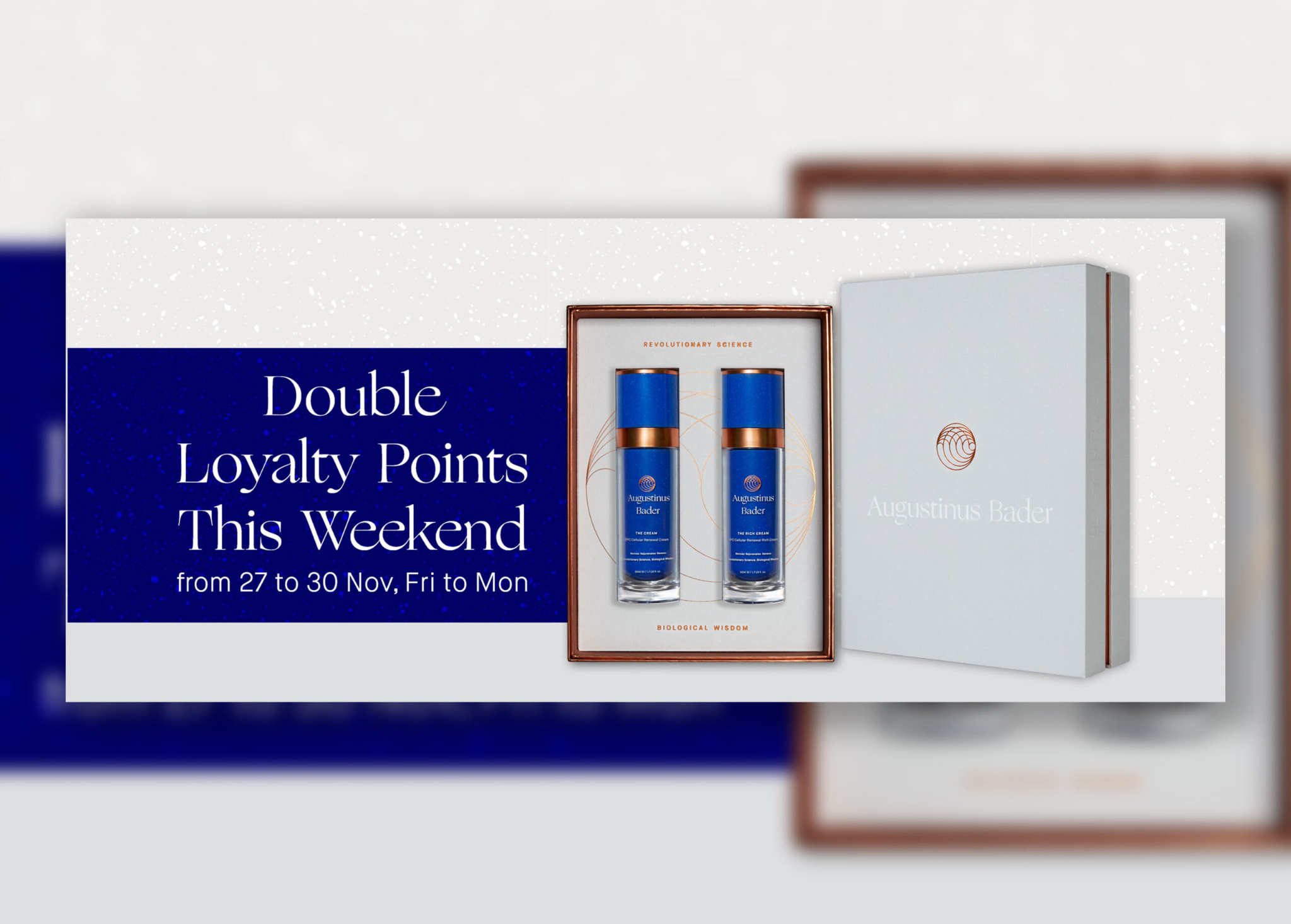 Create urgency 
One of the key elements of the Black Friday weekend is that it is just a weekend. Some brands like to extend the period and launch sales early, or keep them running for weeks. However, creating a sense of urgency about the weekend by having a limited window or count down until the sale ends is one way to encourage people to actually spend in that window. Removing a degree of complacency from your customers can be beneficial to your bottom line. 
An example we love: Swoon
Swoon actually combined exclusivity and urgency with a 48-hour only early access to the sale for "Insiders" – i.e., loyal customers. If stock is limited, then giving your most loyal or high-value customers early access ensures that they are not disappointed, and also gives them a sense that they are getting something special. With a large, eye-catching image and an enticing discount, Swoon was able to capitalize on the Black Friday window.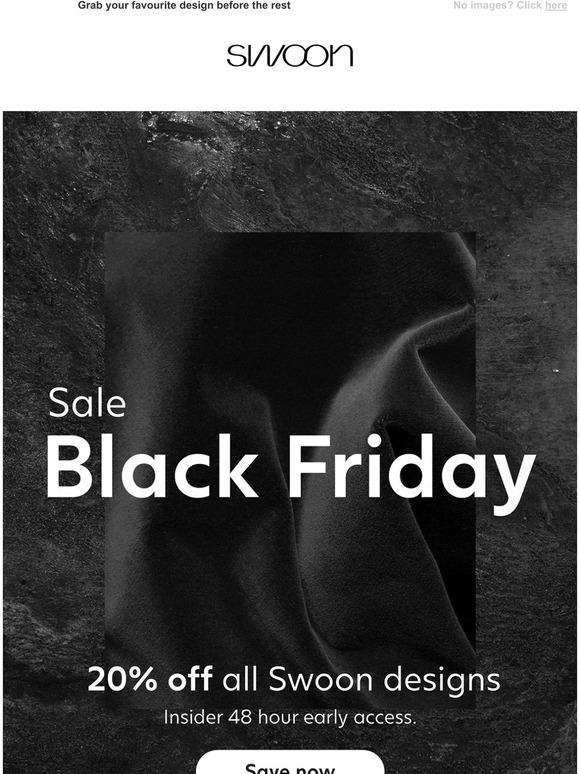 To find out how different categories performed over Black Friday, take a look at our retail benchmark which covers revenue performance over 2020.