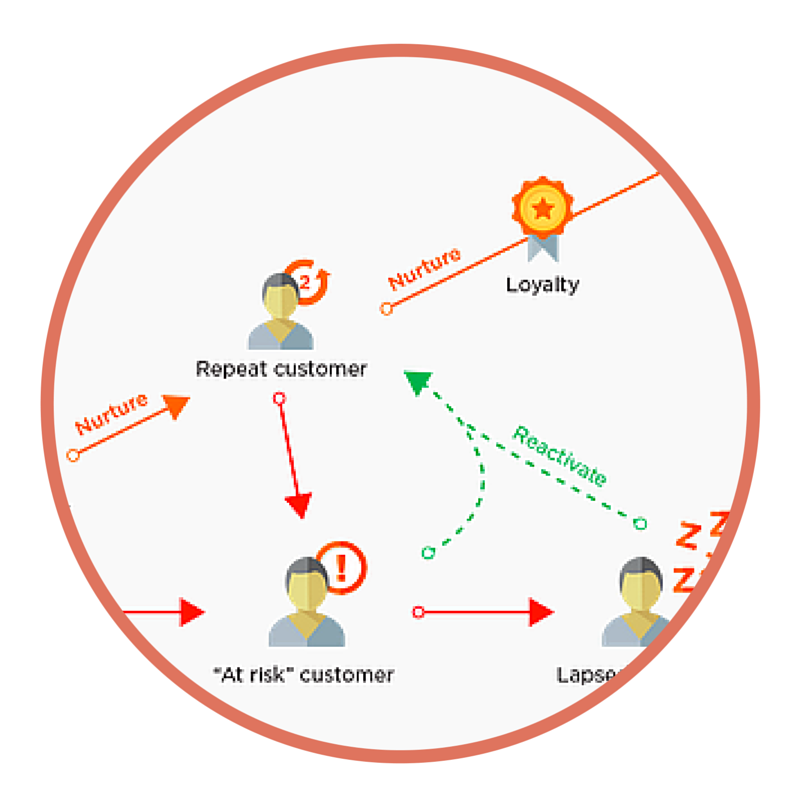 To start this blog post, I'd like to transport you (sadly, only in a metaphorical sense) to a party.
Picture the scene: the music's blaring, the drinks are flowing, someone's already had a few too many and is embarrassing themselves.. you get the picture.
As with any party, at some point in the proceedings you're bound to run into one or more of the following:
Your best pal, who probably knows you better than you know yourself.

Your best pal's new girlfriend/boyfriend, who you're meeting for the first time and are under strict instructions to be on your best behaviour for.

An old acquaintance who you haven't seen in years.

The guy who you've met ten times before but who always introduces himself like it's the first.
Your interactions with these people are likely to be very different. Shared experience, familiarity and knowledge of a person's likes and dislikes are all going to affect the way you talk to them and what you talk to them about.
Tailoring what we say to our relationship with the person we're talking to is something that usually comes naturally, but when you apply this to ecommerce and the way that retailers communicate with their prospects, it's amazing that many are still talking to customers using the same undifferentiated messages, regardless of how well they know them.
But when we take context into account and make our marketing more relevant to each customer's circumstances and relationship with our brand, they're more likely to engage with our messages and buy stuff (and keep coming back for more, too).
This blog post will explore the ecommerce customer lifecycle as a framework for successful customer (and prospective customer) communication. I will cover:
Why active, repeat customers are important

The main stages of the customer lifecycle

How to segment your customer base into these stages
The ecommerce customer lifecycle
In a world where acquiring new customers is increasingly costly, maximising the lifetime value of existing customers by encouraging them to shop with you again and again makes a lot of sense.
And it's this idea – of developing a core base of active, loyal, revenue-generating customers – that lies at the heart of customer lifecycle marketing (or CLM, for short). As far as you're concerned, the more of this type of customer you have, the better, and everything you do in your lifecycle marketing efforts should be geared around nurturing customers into this status.
By splitting the customer journey into different stages, you can start formulating strategies to activate them and increase their loyalty and lifetime value.
Confused? Here's a diagram of the different stages of the customer lifecycle to make it clearer. We'll talk a bit more about each of the stages below.
Prospects
Those who have given you their email address, but have not yet made a purchase. These might be people who have signed up to your newsletter, entered a competition, or who have created an account.
Aim: to nurture them into making a first purchase
Active customers
A customer who has recently purchased, and is making purchases at their expected frequency.
How an online retailer defines what 'active' means will very much depend on their business model and product lifecycle. You may already have a definition of active customers, but one way of working this out is by using what we call 'order gap analysis' – a more detailed explanation of which can be found in this webinar recording (at around the 6m15 mark).
The active customer category can be split into two segments:
One-time purchasers – those who have recently made one purchase.

Repeat purchasers – those who have made more than one purchase and are buying at their expected purchase frequency.
Aim: to keep active customers engaged and purchasing
'At risk' customers
A customer who has passed the time they might be expected to have made their next purchase. For instance, you may consider a customer to be 'active' for 10 weeks after they've made a purchase, and if they pass this point you may want to start being proactive about re-activating them.
Aim: nurture them back into active customers
'Lapsed' customers
A customer who has gone far beyond the time they were expected to make a subsequent purchase.
Aim: nurture them back into active customers
Lifecycle marketing tactics
Once you are able to identify which of your customers and prospects fall into each of these categories, you can create specific strategies aimed at activating them. You can also apply further segmentation, such as:
'Hero'/VIP status: whether a customer can be considered one of your 'top' customers (usually calculated by lifetime spend, number of orders and recency).
Warm/cold status: whether a customer is interacting with your marketing messages (e.g. opening emails, browsing your site).
While we won't cover specific campaigns and strategies in detail in this post, you can read more about them in our guide to customer lifecycle marketing, and here are a few examples:
Welcome campaigns: aimed at introducing new subscribers to the brand, building a sense of loyalty early on, and encouraging them to make a first purchase.

Post-purchase campaigns: aimed at setting up a further purchase.

Reactivation campaigns: targeted at customers who have lapsed or are at risk of lapsing, tempting them back to buy from your store.

Replenishment campaigns: reminding customers to re-purchase consumable goods to keep them active.
You can also use lifecycle stages to segment other types of triggered campaigns you might be running. For instance, if you send cart abandonment emails, you may consider segmenting by lifecycle stage to incentivise a purchase. For active customers you may decide not to include an offer, but for 'at risk' or 'lapsed' customers, your email could include a discount or promotion to win them back.
Many of these strategies and more are also covered in our customer lifecycle email marketing playbook, which you can download here.
TL;DR
Customers require different messages at different stages in their relationship with your brand in order to maximise the revenue you make from each of them. The customer lifecycle is a really useful starting point for framing these messages.
Working out who your 'active' customers are by examining customer purchase behaviour is a great start – and from there, you can begin to identify customers who are at risk of lapsing and who have lapsed.
Once you can identify which prospects and customers fall into which lifecycle stages, you can create marketing campaigns aimed at activating them.