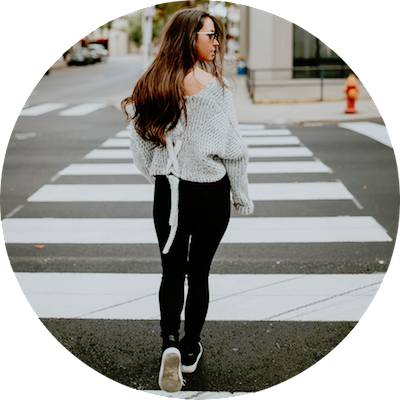 From publishing houses to museums to music streaming services, making marketing as personalized as possible has become a priority for organisations across the globe.
As we all know, ecommerce brands are no exception; and as machine learning continues to get smarter, so expectations for 1:1 personalisation in email marketing continue to rise.
We're all getting used to dynamic content being a key part of emails. Whether that's a hero image that adapts based on a recipient's gender, or product recommendations that adapt to the local weather forecast for the recipient's location. Or even a dynamic countdown to a sale or calendar event like Valentine's Day.
With the freedom that dynamic content brings, there really is little reason not to produce newsletters that are contextually relevant to your customers.
But most marketers shy away from more complex personalization because they don't feel they have the resources available to make it happen. Combine that with a lack of insight into what will be effective, and the whole process just doesn't seem worth the time.
However, as McKinsey report, personalized approaches can yield 20% higher customer-satisfaction rates, a 10-15% boost in conversion rates, and ultimately can improve revenue.
But how can you approach personalization, and go beyond the basics? We've outlined three fairly simple frameworks for thinking about it. The important thing is to look at the data you have on your customers and see what opportunities may lie in there.
Personalize for who they are
With dynamic copy, inserting information from your CRM about a particular customer is pretty straightforward. What is amazing is how many newsletters don't even attempt to do that. Looking at the 10 newsletters at the top of my inbox, only four of them bothered to include my name. It may seem small, but for certain customers it's a signal that you are not trying to engage them directly.
Going beyond simple text personalization, using dynamic images with layers where you can add text over the top of images allows you to create a more visually stimulating introduction to your email.
Beyond that, if you have the information in your CRM, personalizing your content for customers based on other relevant biographical details. Using dynamic logic to change the subject line and hero image to either clothes for men or women is another way to create engaging personalized content.
Another easy win when it comes to newsletter personalization is offering a birthday discount, or some other offer on a customer's birthday, or based on the date. Perhaps it's been a month since their last purchase, and you want to thank them with a special offer.
Personalize for what they've done in the past
A customer's previous purchases can be a great predictor of their future purchases. Looking back at your customer data can help you find patterns in how different customers shop. If you're a clothing retailer, you may find that customers who start by buying underwear tend to move on to socks, or perhaps to sleepwear. So nudging any customers who have just bought underwear towards socks and pyjamas may be a win.
You can add more personalization to your newsletter by choosing an appropriate product recommendation engine. This could be based on factors that are specific to either your brand (e.g. what's in stock, items you specifically want to promote) or your customer:
"fully personalised" engine (e.g. where you can add products that customers recently viewed)
category specific
price range specific
blacklist certain products (for example, out of stock products or previously purchased products
Using purchase history to adjust your messaging can help you keep customers. We found that over half of consumers (56%) get annoyed when they get promoted an item they've already bought, so avoiding this trap is essential to keeping customers happy.
Personalize for where they are in their lifecycle
Sending the same email to your entire customer base doesn't take into account where each customer is in their lifecycle. For example, sending the same messages to people who have never bought before, your VIP customers, as well as those that haven't bought for over 12 months is going to have diminishing returns over time.
Instead, tailoring your emails to address the stage that different groups of customers are in is likely to have a greater effect. We found that 3 in 10 consumers would stop shopping with a brand if they send irrelevant marketing messages that I'm not interested in. And a quarter said they would stop if they weren't rewarded for being a loyal customer.
Here are some options of lifecycle-stage personalization you could incorporate:
Subscribers who have yet to buy – a welcome discount
First time purchasers – complementary products, or product and style guides
Regular customers – referral codes with discounts attached
VIPs – exclusive first-look at new product ranges
Lapsed customers – win-back discount codes
Get started
According to a survey that Epsilon conducted in 2018, 80% of consumers are more likely to make a purchase when brands offer personalized experiences. But according to research we conducted, only 45% of respondents agree with the statement that 'Retailers I receive marketing from understand my personal tastes and interests'.
Clearly there is a lot of room to grow for many retailers