Customer loyalty: every retailer knows it's essential to successful, sustainable retail, and the sign of a great brand experience that shoppers can align with.
The Pareto principle notes that 80% of your revenue will come from the top 20% of your loyalest customers – do you know who yours are? And if you do, how do you recognize and reward them?
Recognizing the loyalty of your customers is essential for their overall experience. Our consumer research found that 51% of consumers felt annoyed when retailers didn't give them special treatment for being a loyal customer.
Loyalty schemes have been the method of choice for most retailers, but for retailers that don't choose to go down this path (and even those that do) it's important to acknowledge customer loyalty throughout the customer journey and show your customers that you appreciate their loyalty.
How to spot your loyal customers
To truly be able to recognize loyal customers customers, it's imperative to have a full view of their customer journey, both off and online. After all, someone who shops in your high street store every week, but only occasionally online should be rewarded just as much as a regular online shopper.
What loyalty looks like will differ from retailer to retailer – for instance, loyal customer behavior in a mattress company will look very different to a makeup retailer.
Customer loyalty can be recognized throughout their journey, but when it comes to identifying your most loyal customers, factors retailers might wish to consider include:
how much a customer has spent over their lifetime (CLV)
the number of purchases they've made with you
the gap between purchases
whether they used referral codes and encouraged friends and family to also purchase with you
Looking at these factors and how they relate to your business, you will want to set thresholds by which customers become VIPs. This could be a financial threshold, or a number of purchases, or a combination of factors. For example, when a customer has made 3 purchases within 12 months, with a total value of $200 could be a threshold.
We recently analyzed 20 billion data points to look for insights that marketers focused on loyalty and retention need to know, and identified some of these factors as essential to revenue growth. Take a look at our research here.
Methods of recognizing customer loyalty in your marketing messages
So we've established that it's important to engage with customers and not take their loyalty for granted, but how can you ensure you show your appreciation throughout all the messages you send?
1) Using personalization in emails
Personalizing your communications to your customers is more than just including their name in the first line. Personalization is about tailoring email content to your customers' individual circumstances and preferences. To demonstrate this, you can:
Use personalized product recommendations to demonstrate that you understand their habits and tastes.
Incorporate dynamic banners or blocks that change with offers or rewards based on the loyalty status of the recipient. For example, you might incorporate a block that offers VIP customers free delivery as a special treat (see below).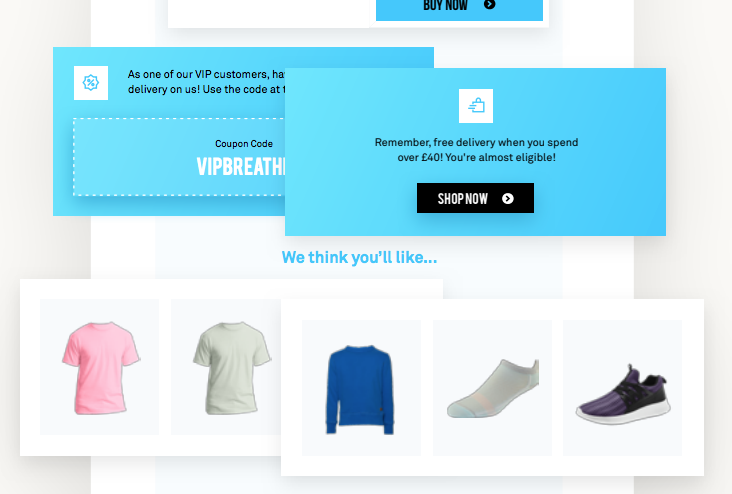 Use dynamic content to make the copy in an email reflect the loyalty status of the recipient (e.g. 'Thanks for making another purchase with us.')
Example:
Although ASOS has an in-house loyalty scheme, you can borrow from its use of dynamic content and note your customer's frequency, or basket value, and encourage them to spend again with you with an incentive.
2) Using triggered loyalty recognition (or VIP) emails
When customers reach 'VIP' status, as per your thresholds (as we discussed earlier), you can send them triggered campaigns to alert them of their status and welcome them to the club. As loyal customers are likely to pay full price for items, you can offer something that addresses their other pain-points in the customer journey; this can be something like free shipping or returns, or a free add-on product.
For customers that haven't yet reached VIP status, but that are still loyal, you can employ loyalty recognition campaigns (like Papier's below), as a chance to show them your appreciation:
3) Don't be afraid to offer perks and special treatment
Offer perks to your loyal customers that you wouldn't offer anyone else. For example, you may want to offer early access to sales, sneak peeks of new product line and even in-store events. Here is another great example from ASOS, offering early access to their sale.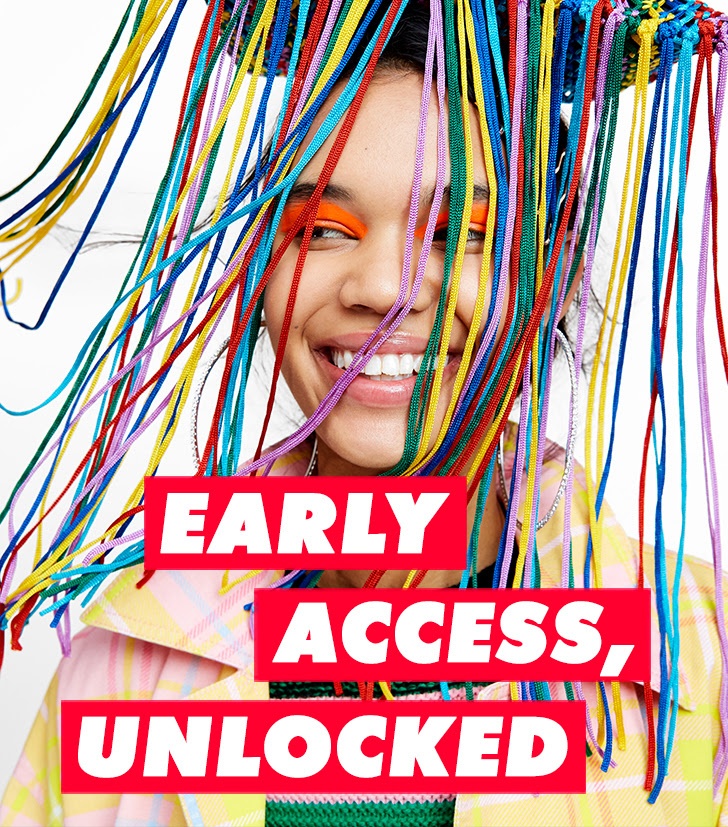 You can even take things a step further and send direct mail to loyal customers, thanking them personally, reiterating your brand story and offering referral codes that they can share with their friends and family. It may even be shared by the recipient across their social media – which will direct more potential customers in your direction.
4) Don't be afraid to go cross-channel
It is important, given the different ways customers are now used to being engaged with, that you incorporate channels beyond email into your loyalty recognition plans. This might include:
Triggering a note to customer services to reach out to a high-spending customer who has not shopped for a while
Sending direct mail, as noted above, as a way of thanks or reaching out to loyal customers who haven't been interacting with emails
Recognizing their loyalty in your social ads – for example, ASOS recognizes the fact that the recipient has signed up to its Premier Delivery service in the ads below.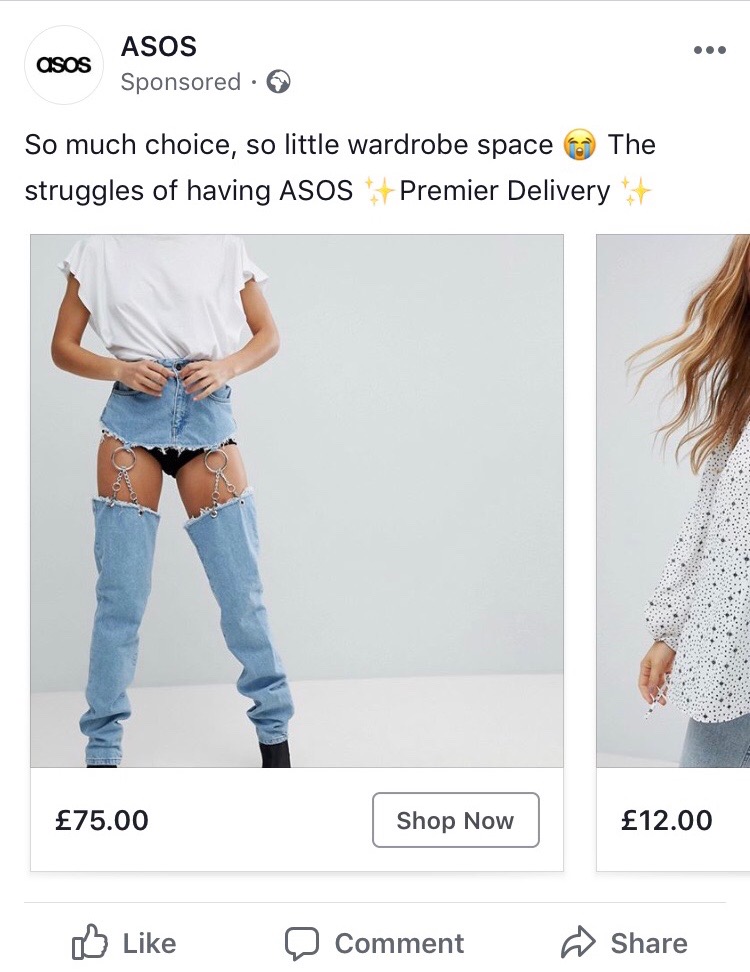 Conclusion
A lack of loyalty scheme doesn't mean a lack of loyalty, you can use data to gain insight on your faithful shoppers and reward them for staying with you. If you do have some form of loyalty scheme, this is an opportunity to go a step further and really make beneficiaries feel like VIPs with personalized messaging and exclusive perks (here are some great examples). Going that little extra mile will keep you top-of-mind and maybe even encourage some word-of-mouth marketing. The key to retention is recognition, so make sure your loyal customers know that you notice them.