November isn't just Black, it's Purple.
With Black Friday – 23rd November – around the corner, it's easy to focus all your attention on one of the
 busiest days in the retailer calendar. But there's another colour-crowned day that should be on your radar – Purple Tuesday.
Taking place today, Purple Tuesday is the recognition of a very important and underrepresented portion of your shoppers – those with disabilities.
The man behind the idea – Mike Adams – stresses how brands are losing out on an important percentage of purchasing customers: "The evidence suggests that shops are losing £11.4bn of sales from disabled people by not addressing their needs, either in store or online. Disabled people want to have a blended shopping experience like everyone else,".
As we are currently surfing a wave of inclusion within the retail industry, it is no secret that there is still a long way to go before all shoppers can feel truly accounted for. Major retailers like Marks & Spencer, J Sainsbury, Argos and Barclays have all pledged working towards making their brick-and-mortar locations more accessible with British shopping malls like Bluewater also heralding the initiative.
Accessibility is important both online and in store; here are three examples of brands highlighting products for their customers with disabilities; be inspired and become a part of the change in the right direction.
Happy #PurpleTuesday!
1. ASOS
ASOS modelled clothes on not only able-bodied models but those in wheelchairs – with the brand's now-trademark video of the outfit in motion – so shoppers could see how the outfits would impact mobility in their chairs and sit on their body.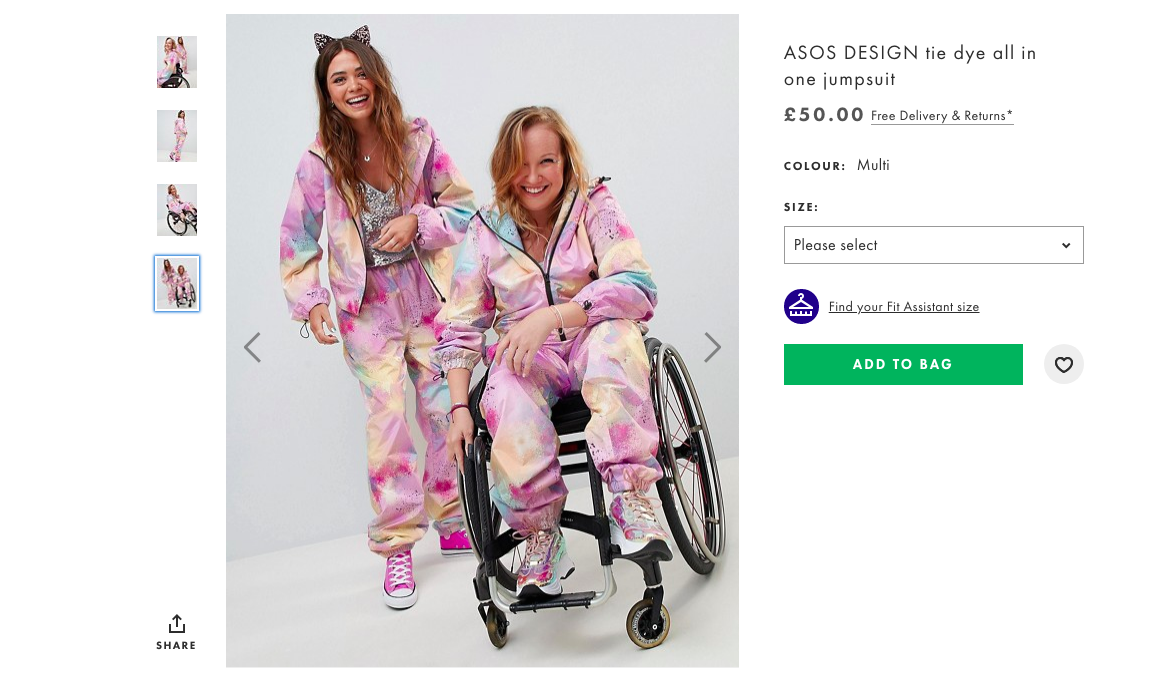 2. River Island
The popular high street brand used seven year old amputee Daisy Demetree to model their children's range of activewear. This campaign highlight the spirited and positive nature of Daisy, showing that regardless of ability, and age, all shoppers have varied lives and should have a range of clothes to cater to the more active parts of it. Their most recent winter campaign #LABELSAREFORPEOPLE also uses another amputee influencer, Mama Cax alongside other models with varying disabilities.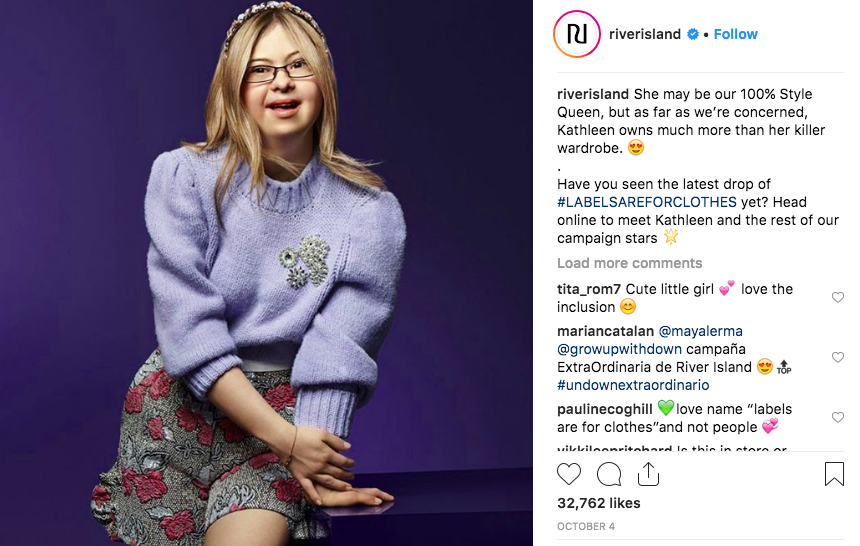 3. Aerie Lingerie (American Eagle)
The underwear range – a part of US brand American Eagle – had models with varying disabilities and chronic conditions modelling their latest range; demystifying that those with disabilities or illnesses do not have more intimate parts to their lives – and also enjoy shopping for underwear whether for more special occasions or everyday wear. The same can be seen from the SAVAGE X FENTY offerings – the delicates range from global-superstar Rihanna.