Being digital natives, 18-24 year olds are used to having information at their fingertips. They live and breathe social media, have spent their formative years shopping online and haven't needed to look up a word in a tangible dictionary since the mid-noughties. So what does this age group expect from the world of ecommerce?
If you're an avid reader of our blog – which we trust all of you are  – you might have noticed that we recently published the Ometria Consumer Census 2016. This survey includes some eye-opening stats, shedding light on how young millennials really feel about your brand's email marketing.
Here's what we know…
Special treatment and tailored content pays off
Fact: 75% of 18-24 year olds more likely to buy from retailers that send emails offering special treatment as a loyal customer.
With so much retail competition out there (think social selling on Instagram and the unstoppable growth of Amazon), brands have to think very carefully about how they can retain their customer base and make both new and existing customers feel truly special. Our research confirms that three quarters of 18-24 year olds appreciate emails that offer special treatment for being a loyal customer, claiming it would make them more likely to buy.
To make your customers feel special, try offering them: first looks at new products, discounts or special offers. Little gestures go a long way, after all.
As well as being given the VIP treatment, younger respondents also appreciate emails that demonstrate a bit of thought and consideration. Over 60% said messages including more tailored content to the types of products they're interested in would make them more likely to buy from their preferred online retailers.
If you know that personalisation is key but are lacking the time and resources to actually implement it into your marketing strategy, you're not alone: click here to see how we can help.
Emails that don't match personal taste are just annoying
Fact: 70% of younger respondents find emails that don't match their personal tastes annoying
When asked how much it bothers them when companies email with information on products, news and offers that doesn't match their personal tastes, the majority of younger respondents said that they do find this annoying (with seven in ten stating that this type of email "bothers them").
Personal + Visual = Win
Fact: Younger respondents are 55% more likely to buy from emails that are visually appealing
We've harped on about this before, but we'll say it again: well-presented emails with high-quality, engaging images are an easy way to please your subscribers. Especially the young ones, who spend half their life on the likes of Pinterest, Instagram and Snapchat.
Our survey showed that, as well being more favourable than older age groups to increased personalisation (think tailored content, product recommendations and carefully calculated timing), younger respondents are more likely to buy from online retailers that send them visually appealing emails.
'& Other Stories' is one brand that knows how to make a simple email look like a work of art. Here's a recent example, reinforcing that an abundance of words isn't always needed in order to engage subscribers (please note: this is just an extract from the email).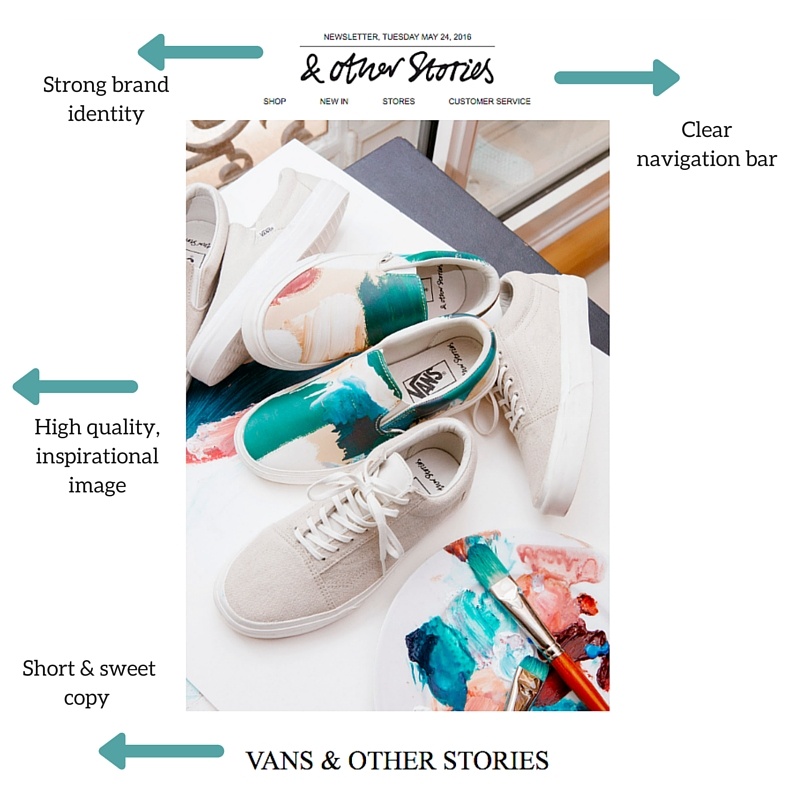 "What's in a name?", Juliet Capulet 
Fact: 67% of 18-24 year olds don't mind it when an email doesn't address them by name
Let's clarify what we mean by personalisation. If you classify naming your customers in the subject-line of your email as offering a personalised experience then, darling, we need to talk.
This may come as a shock, but 67% of 18-24 year olds don't find it frustrating when they are not addressed by their name in an email. Whilst including someone's name in an email is a nice touch and a quick way to grab someone's attention, the really important thing is offering a truly personalised experience. On it's own, a name is not enough.
For example, two thirds of this age group find it frustrating if they are sent items via email that they've already brought; if you knew your customer on a personal level, you wouldn't do this. Moreover, 66% like it when companies they shop with understand their unique tastes.
In a nutshell, young millennials aren't foolish – just because you call them by their first name, doesn't mean you've got them in the bag. The only way they'll believe you truly value them as a customer is if you demonstrate you've done your research and know what they want and when they want.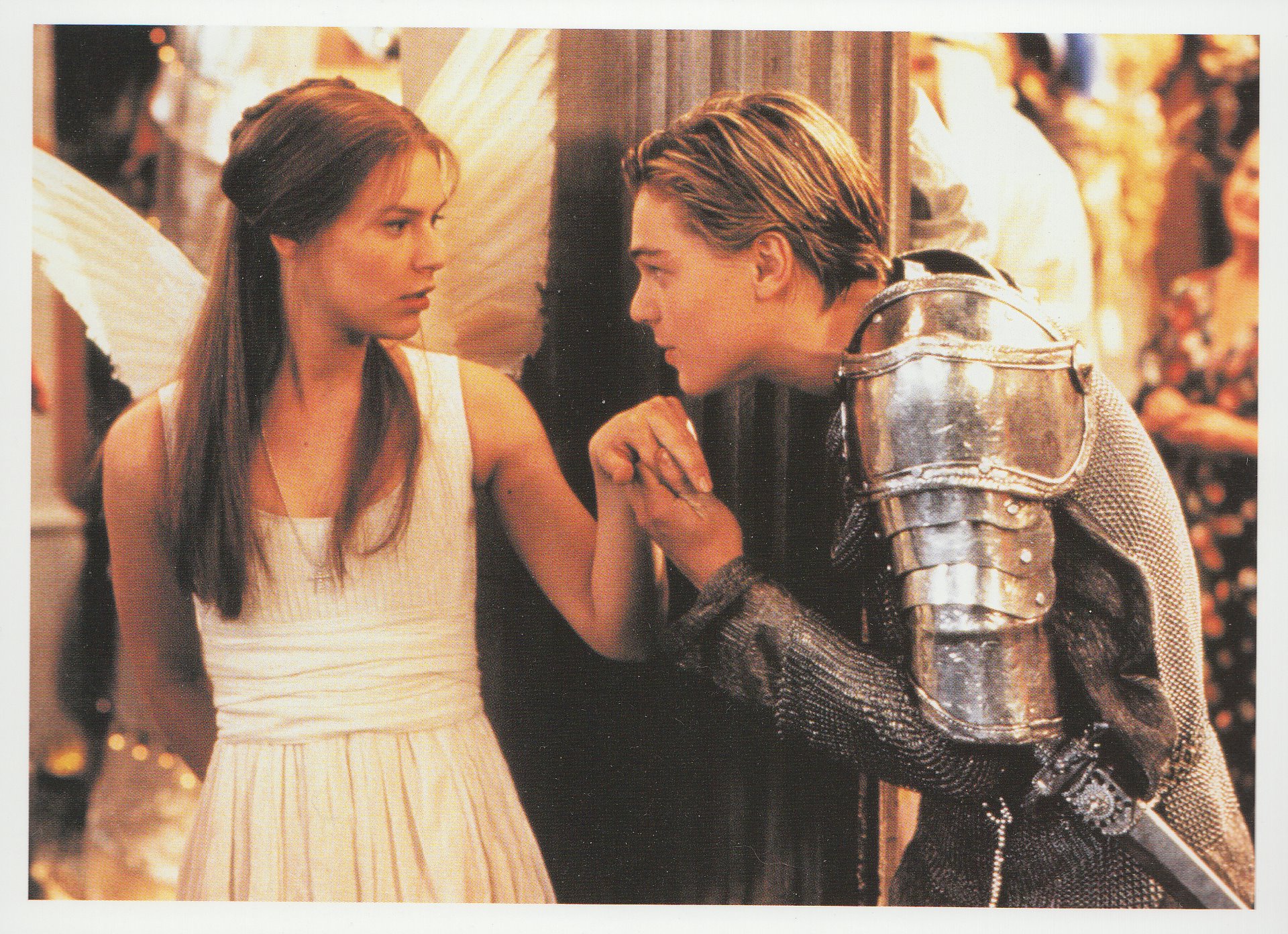 Less is more. Fact.
Fact: 82% of this age group find too many emails from the same company frustrating
Like your old school crush, if you chase your customers they will run for the hills. A whopping 82% of 18-24 year olds dislike too many emails being sent to them from the same company, and almost half would consider not shopping with a company if they kept sending them too many marketing emails. Just because you're blasting out loads of emails doesn't mean you're putting enough effort in; just remember, quality over quantity never fails. Less is almost always more.
You're on the right track – but don't lose sight
The good news is that, when asked to what extent they thought their favourite companies understood the types of products they like when they email with news and offers, 70% of 18-24 year olds replied "well". This contrasts to only 54% of those over 65.
When it comes to understanding what young millennials want, you guys seem to be on the right track. But don't fall into a false sense of security; only 7% of all respondents (young and old – or rather, older) felt that brands understood them "very well".
How do you move from understanding your customers "well" to "very well"? Read our Consumer Census to find out!