2018 was all about the customer with the rise customer retention staples like dynamic content and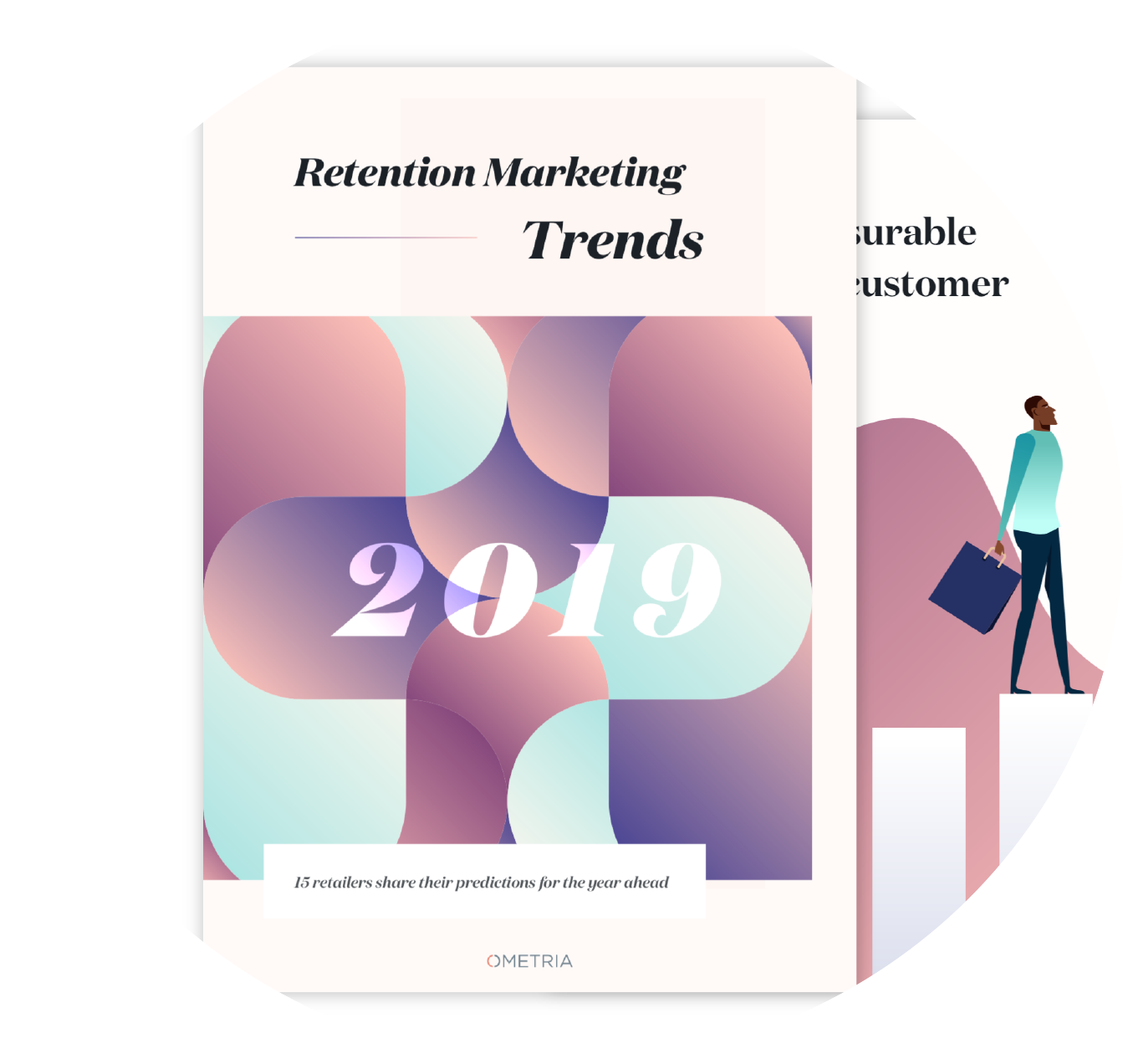 advanced segmentation much like our predictions last year claimed. As retail marketing becomes more focused on the individual shopper experience within 'The Age of the Customer' – what does this mean for retention marketing in 2019?
In our latest guide, we peek behind the curtain to reveal what some of the biggest and most disruptive brands are piecing together for their new year marketing resolutions. Want to know what IKEA, MADE.com and eve Sleep are working on right now? Download your copy for the full debrief. 
Building the right tech stack
As retailer marketers continue to work towards achieving next-level personalisation in 2019, their chosen tech stack will make or break whether this is achievable. With customers expecting individual experiences and actionable insights being key to delivering these, a specialist platform is essential for marketers wanting to be future proof.
This idea is also shared by disruptive furnishing brand MADE.com, who note their focus on getting their tech stack right will be the key to creating truly meaningful interactions with customers.
"Marketing channels don't generate revenue — customers do. And they don't just interact through one channel. You need to build around the customer." – Jonathan Howell, CTO at MADE.com
Adding measurable value to the customer experience
Brands will need to focus on creating recurring experiences throughout the customer journey that add to the overall experience and make you stand out. By pinpointing the specific value brands offer to customer, they can encourage and increase repeat purchases.
Homeware retail giant IKEA notes that their focus on creating true value will be a focus for them in 2019, working to become even more convenient and integral to shopper's everyday
"For retailers, we need to provide higher value and more reoccurring reasons for our customers to engage with us. At IKEA, it's about testing new things like 'Furniture As A Service' for people moving to new cities temporarily or opening inne city locations (like the new one on Tottenham Court Road) for people who want to interact with the brand and products without travelling to the out of town blue boxes". – Gregor Matthews, Global CRM Leader, at IKEA
Loyalty rewards for all customers
With customers wanting their loyalty recognised, many of our retention marketing experts will be focusing on rewarding customers with special treatment in 2019. Rewarding returning customers with on-site incentives will now be the tip of the iceberg as marketers will work to create memorable offline experiences with their segmented shoppers to further reward and align them with their brands and truly stand out from competitors
Luxury retailer DeMellier will be focusing its attention on making every shopper feel recognised:
"With the number of choices for customers constantly increasing, it becomes more and more di cult for brands to cut through the noise. To adapt we need to change the way we measure customer loyalty, starting with giving everyone special treatment. Whether someone spends £20 or £2000 they chose you, making sure you acknowledge it is the rst step to gaining a customer for life". – Frederica Watson, Ecommerce Manager at DeMellier
This message was further fortified by children's book retailer Wonderbly, which plans to focus on adding a more human element to its marketing in the new year:
"Showing consumers we value more than just purchases adds a new level of genuineness to the relationship. Coming across as human will set you aside from other brands". – Rebecca Percival, CRM Manager at Wonderbly 
Want more predictions?
Our Retention Marketing download shares predictions in retail marketing from 15 retailers from innovative brands. As we move towards another year and more opportunities to maximise customer touchpoints – what should you be adding to your new year marketing resolutions?
{{cta('6fea0f3e-64ed-432b-9af6-0ef68a366195')}}