Every December, we call upon some of the most knowledgeable figures in the industry to ask them what they expect to see in ecommerce marketing the following year.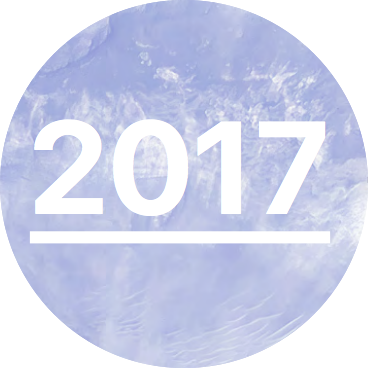 From creative visionaries, to research directors to government advisers, this year we spoke with an eclectic range of ecommerce experts who – together – provide an insightful, comprehensive and fascinating glimpse into what's on the horizon.
You can read the full report by clicking on the link above, but, for now, here's a look at four big trends predicted to dominate the ecommerce marketing scene in 2017.
1) Marketing automation tools 2.0
With more retailers waking up to the benefits of using technology to automate relevant customer messages across a range of online channels, 2017 should see (even more) investment in marketing automation software.
Ecommerce consultant James Gurd, Owner of Digital Juggler, expects to see a higher standard of marketing automation in ecommerce, across a wider range of channels.
'Retail is catching up on verticals like software and telecommunications, with a current focus primarily on email automation,' he says, adding: 'But in 2017 I'd expect to see the use of technology branch out to better integrate marketing channels to automate programs at customer level, including lifecycle events.'
That said, the growing power of automation – alongside AI and machine learning – is not expected to negate the role of the marketer in the imminent future, but actually enhance it. This is something Stuart McMillan, Deputy Head of Ecommerce at Schuh, stresses in his prediction. He says that, whilst 'entire email campaigns can be created and personalised based on user behaviour interpreted by algorithms' this doesn't mean that people are redundant, but rather that man and machine can work together to create even better outcomes.
Research director at Litmus, Chad White, also forecasts a shift in resources toward triggered emails that are 'already generating the majority of email marketing revenue for some brands'. Within our report, he talks about the 'huge potential' in welcome emails, cart abandonment emails, browse abandonment emails, back-in-stock notifications, reengagement emails and other action-, inaction-, data-, and IoT- triggered emails', but points out that, in order for automated emails to be effective, they need to be looked after and regularly optimised.
2) Social media and social commerce
According to Stephen Bardle, Ecommerce Advisor for the Department of International Trade, we'll see a real surge in social commerce next year.  As social media giants introduce social commerce functionality, new opportunities for marketing will be created (for example, to read about Instagram testing new shopping features, click here.) The important thing for retailers to consider, says Stephen, is that, as social networks have a global audience, brands will need to 'ensure they can fulfil internationally'.
As well as social commerce, a number of our experts also predict a bigger cross-over of ecommerce and social media in general in 2017. Alexandra Taylor, Marketing Director at Eve Sleep, thinks more and more
 brands will turn to their own audiences, 'leveraging them and their content in becoming heavier advocates in driving marketing efforts'.
On a similar note, Marita Knappen, Ecommerce Manager at Nobody's Child, believes influencer marketing will continue to thrive, however with a bigger focus on 'bloggers and "insta-famous" models opposed to traditional celebrities.
Freddie Watson, Online Executive at Milli Millu, also expects to see more of social media next year, and believes the 'introduction of marketing directly to consumers via web chat apps is imminent'.
3) Tailoring the customer journey
Understanding the customer and tailoring their journey accordingly will be more important than ever in 2017, predicts Becky Percival, Global CRM Manager, Lost My Name.
Moving beyond basic segmentation and personalisation, Becky predicts that the winners next year will be those who combine 'quantitative and qualitative research with advanced data enrichment techniques to get a deeper understanding of who their customers are and what they want'. (This difference between basic segmentation and 1:1 personalisation is something we recently blogged about. Click here to have a read.)
Tim Watson, Email Marketing Consultant and Founder, Zettasphere, agrees that personalising the customer journey will be high on the agenda next year. He predicts that, whilst 'the challenge with email has always been to provide personalised experiences at scale,' in 2017 technology will continue to make behaviourally based targeting scalable and 'accessible at lower price points than before'.
As Dan Stone, Marketing Manager at Lovehoney, summarises, next year it really will be all about unlocking data to send 'the right message, to the right person, at the right time, on the right channel'.
Much of this depends on retailers having a consolidated view of each customer's interactions with the store – from their transactions to their visit data to their marketing interactions – in order to communicate with them in the best way possible; something that is currently a difficult task for many retailers. Which brings us to…
4) Consolidation of technologies
One of the overriding messages to come out of our ecommerce trends report this year was that the days of fragmented data and multifarious technologies will soon be over.
'The biggest shift I see coming in 2017 is a consolidation of the technologies used by retail marketers,' says Ivan Mazour, CEO at Ometria. He predicts that retail-focused solutions will finally be developed, enabling retailers to 'centralise everything they do on a day-to-day basis into a single platform that truly solves their problems'.
This, in turn, will give ecommerce marketers the opportunity to focus more on the important parts of marketing that technology can't take care of, such as 'strategy, building and creativity'.
'Tomorrow belongs to those who can hear it coming,' David Bowie
Spotting a trend early, or recognising when an existing trend is worth investing in, is an important skill to acquire in the world of marketing – especially in a climate where, thanks to advancing technology, unprecedented solutions and/or new social media channels appear almost every day.
By keeping your nose to the ground and drawing on the knowledge, research, experience and intuition of not just industry experts but also yourselves, ecommerce marketers can start the new year well-equipped, well-prepared and – most importantly – confident in what the future holds for their brand.
Click here to download the full report Ecommerce Trends 2017