Content. We're constantly told we should be creating it, sharing it, publicising it, incorporating it into buyer journeys, making it more interactive, making it more engaging (the list goes on).
Trouble is, 'content' in itself is a really ambiguous word: knowing exactly what kind of content to create and, more importantly, how to make sure that it has a positive effect on bottom line, is a tricky business.
Although grappling with this content-driven approach—which eschews hard-sell 'interruptive' techniques for a more nuanced, nurturing style of marketing—is a bit of a scary prospect for many, we're starting to see a lot of ecommerce brands get really creative with the content they're creating and how they incorporate it into their site.
Here are eight great examples—new and old—of ecommerce content marketing at its best.
While we wouldn't expect anything less from the established editorial powerhouse, we love how the Grazia store uses glossy, mag-style features to showcase top products.
Vibrant images, killer copy, Q&As, short videos and those all-important 'shop now' calls to action: Grazia Shop's content feels more like fashion advice from a friend than a store trying to sell you stuff.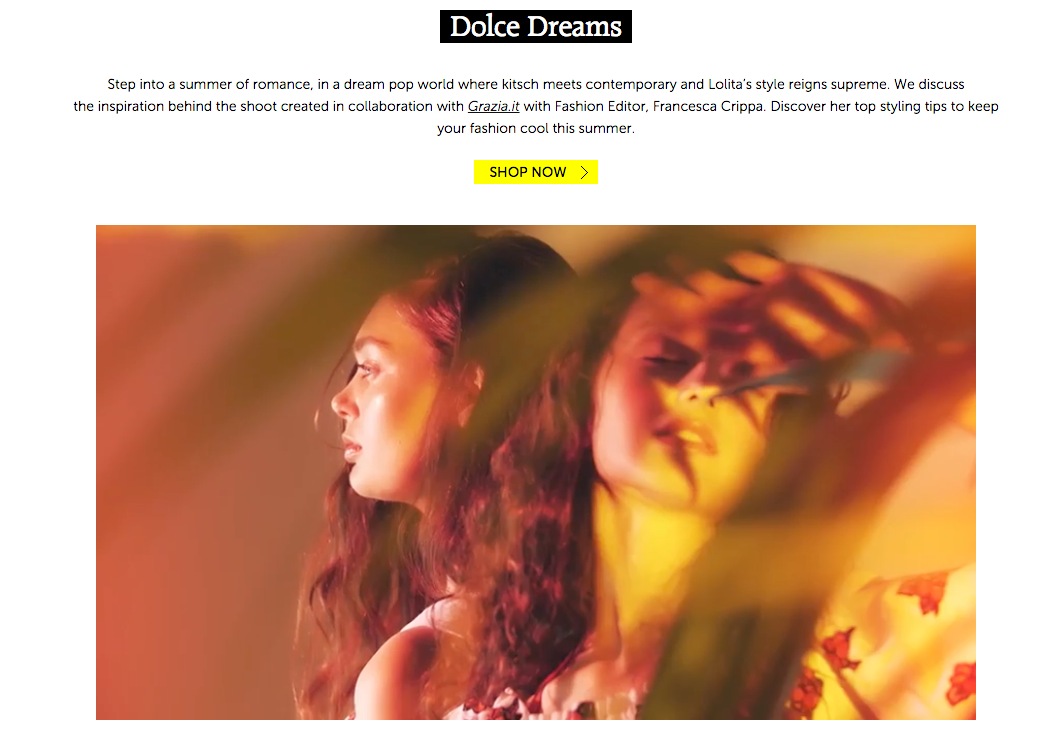 Takeaway: Use in-house expertise or collaborate with fashion industry insiders and bloggers to create curated 'edits' of your products – authority sells!
2) Reebok: Be More Human
In what turned out to be its biggest marketing push in a decade, Reebok played an absolute blinder last year when it launched its 'Be More Human' microsite.
Aimed at motivating and encouraging consumers to achieve their full potential, the campaign incorporated a number of really innovative interactive features: visitors could calculate their 'human score', discover how fitness feeds the brain and upload their sweaty post-workout selfies in the 'destroy your selfie' gallery (rather them than me).
The way in which Reebok channels users from content to commerce (see below) was a particularly impressive part of the campaign.
Takeaway: Interactive experiences rule the roost when it comes to awesome content marketing campaigns – quizzes with personalised results are a great example of this in action.

3) Jean Paul Gaultier: Homepage Surprises
Content marketing doesn't always have to be about large-scale, big-budget campaigns; content can be used to enhance the visitor experience without taking centre stage.
For example, Jean Paul Gaultier used to incorporate a number of cheeky 'surprises' into its tiled homepage (we particularly loved the fortune cream puff and the 'miracle push' button that launches wacky animations and colourful overlays, shown below!).
While nice touches such as these may not directly contribute to a sale, the value that they contribute in terms of making the whole shopping experience more fun and memorable is far greater.
Takeaway: Think about how small content pieces can enhance the user journey and add to your brand personality.
The premise that brands should be publishing content that is credible, readable and has merit in its own right is an important underlying principle of content marketing.
ASOS has really effectively tapped into the mindset of its audience, regularly publishing posts on celebrity style, outfit inspiration, beauty tutorials, shopping tips and more.
They've got super-clickable headline writing sorted too.
Takeaway: Ensure that the majority of the content that you produce can be linked to your product offering. Moreover, consider how to incorporate these products into the content you create in a way that isn't too much of a hard-sell.
5) Bonobos: The Official Chino Fit Quiz
Quizzes. People can't seem to get enough of them (if my Facebook newsfeed is anything to go by, anyway). But why? According to Melissa Rosenthal at Buzzfeed, it's because "people love to share things that kind of represent who they are and say something about who they are." In short: good ol' fashioned narcissism.
A while back, Bonobos expertly tapped into quiz-mania by creating a fun little test that tells you which chinos you should be buying. And then lets you buy them from within the results page (and share your results with your friends too, of course).
It's as simple as that: using cleverly crafted content that shifts the focus to you, the consumer, to gently encourage you to buy stuff (instead of just shouting 'buy our stuff!!!').
Takeaway: Focusing on creating content that appeals to your prospects' sense of self-identity is always a winner!
Blogging is a great way of warming up potential prospects to the point that they're ready to flash the cash and make a purchase.
A really nice example of this is the Honestly blog – owned by The Honest Company (of which Jessica Alba is the co-founder). The blog is regularly updated with quality posts on a range of topics and has amassed a huge social following.
There are a number of ways that the blog subtly sells Honest's products – incorporating 'free trial' calls to action, newsletter subscription and adding nice little 'related product' ads.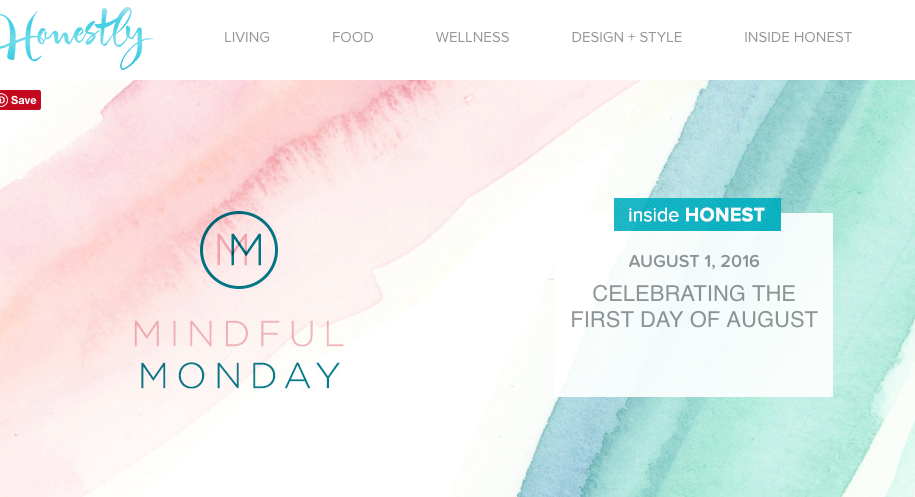 Takeaway: Be useful – think carefully about your target personas and create content that is laser-focused on their wants and needs.
7) Hackett London: The Stag
Much like The Honest Company, Hackett London demonstrated that it has a clear grasp on its target market when it created The Stag – brilliant guides for well-to-do young gents.
Takeaway: Consider the SEO value of the content that you're producing. Make keyword research part of your content creation process – for example, if 'what to wear to a black tie wedding' gets a lot of search volume, make sure you have pages optimised for this topic.
8) Christian Louboutin: Tribalou
Content marketing doesn't have to be a strictly online affair. An excellent example of powerful online/offline crossover was Christian Louboutin's 'Tribalou' campaign – anyone remember that? In a nutshell, subscribers were sent miniature tribal figurines templates in an email that they can print out and turn into finger puppets. Pretty cool.
Takeaway: Don't forget the real world in your content marketing campaigns! You can close the loop between online and offline by encouraging visitors to socially share their offline experiences.
Interested in reading more about ecommerce content marketing? Check out these posts:
Beyond Blogging: 6 Big Content Marketing Opportunities in Ecommerce
Ecommerce Trends 2015: 19 Predictions from Top Ecommerce Experts