To kick off this blog post, I'd like to transport you back to 1987. Techno is king. You have a haircut that will one day become a source of endless ridicule from your children and grandchildren. Cher looks exactly the same as she does now.
Crucially for our story, a bloke called Steve Wilhite and his team have just invented something called the Graphics Interchange Format (or GIF, for short) that will change the face of the internet.
But you don't care right now because you're too preoccupied with perm maintenance and your only experience of the GIF thus far is a pixelated dancing banana with a maniacal grin on its face.
Fast forward to the early noughties and the GIF has been appropriated by a generation of adolescents hell bent on having the spangliest MySpace page going, regardless of the fact it takes ten minutes to load and crashes your browser if you try to scroll anywhere.
Now in the present day, the GIF is the language of choice for any millennial wanting to express their 'feels' through the medium of quick-burst pop culture snippets. But its decorative function still lives on and, in fact, the format provides an amazing opportunity for email marketers because of its relatively small file size and ability to capture the attention of recipients in ways that static images alone cannot.
This blog post will take a look at online retailers who are harnessing the true power GIFs in email marketing. But first, here are some useful guidelines if you're planning on incorporating them into your email marketing: 
Remember a GIF won't play until it is fully loaded. File size plays a big role in this, so make sure you keep your GIF-fy goodness under 125KB per image.

Make the first frame in your GIF a goodun', as it's what recipients using an unsupported email platform will see instead of the animation. (For more tips on gifs and email deliverabiliy, check out our latest ebook here.)

Remember you can sometimes have too much of a good thing. Stick to animating small elements of your email, or risk creating a headache-inducing crime against design to rival that of Ling's Cars (below).
Below are glorious examples of GIF-powered email marketing at its best (we've included both a static screenshot and a GIF of the animated element of the email – meta!).
Some (like AQ/AQ, Bonobos and Nasty Gal, Kate Spade) use GIFs to create eye-catching backgrounds to their emails, while others (like Anthropologie, Semaine, ASOS, The Kooples, Dorothy Perkins and Charlotte Tilbury) use animation to draw attention to key products or collections.
Other stores (like Boden, Nike and Bonobos) skillfully use GIFs to animate certain parts of their key images while some (like Monki and Steve Madden) choose to animate the text in their emails.
GIFs in email marketing | Examples from 18 brands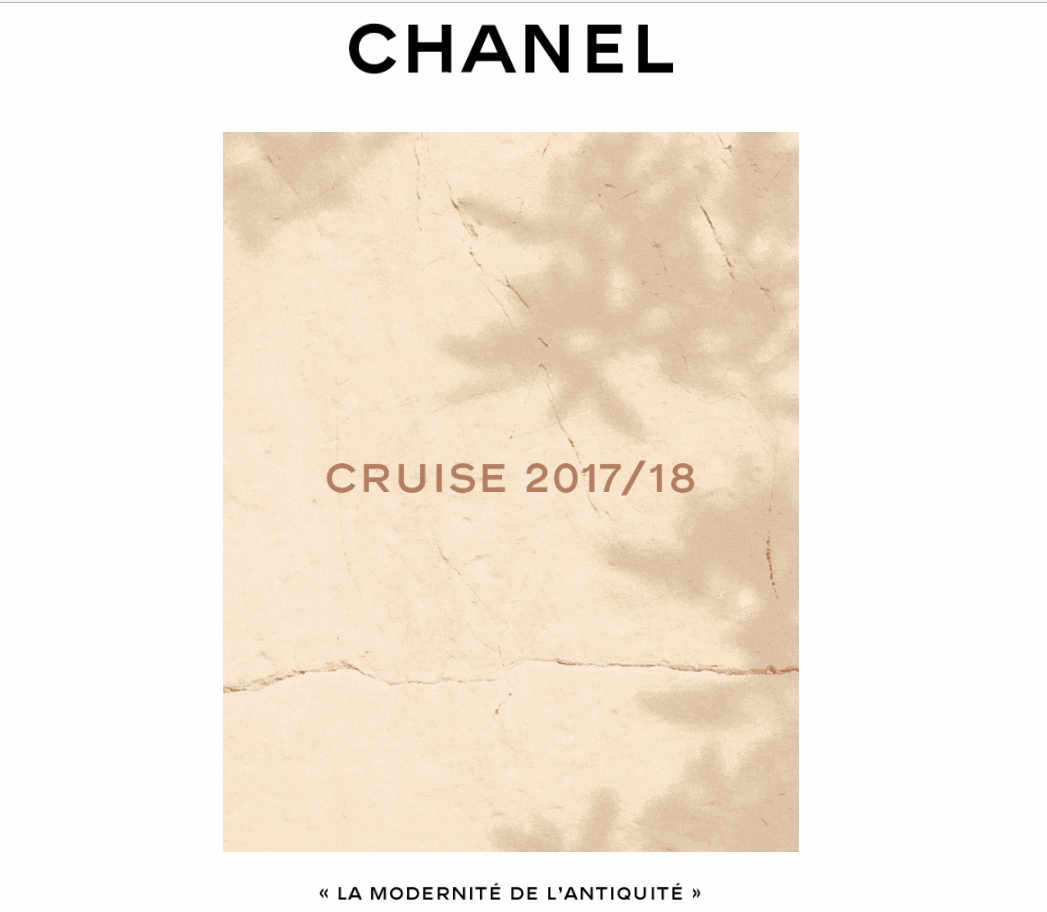 Boden (again)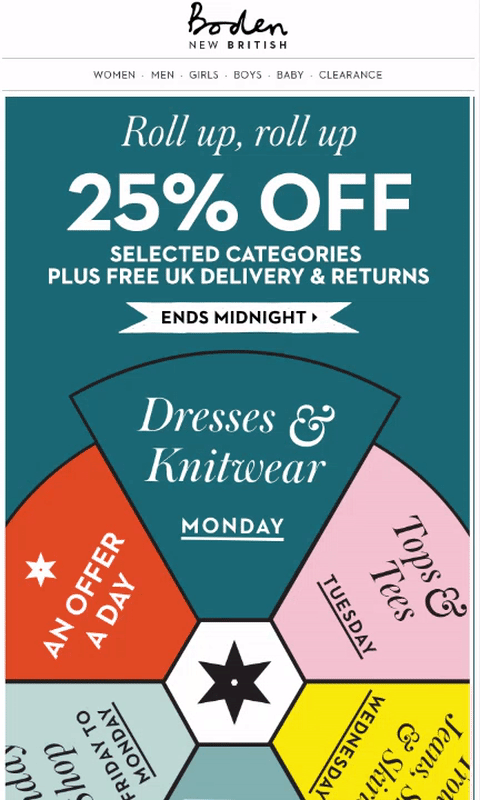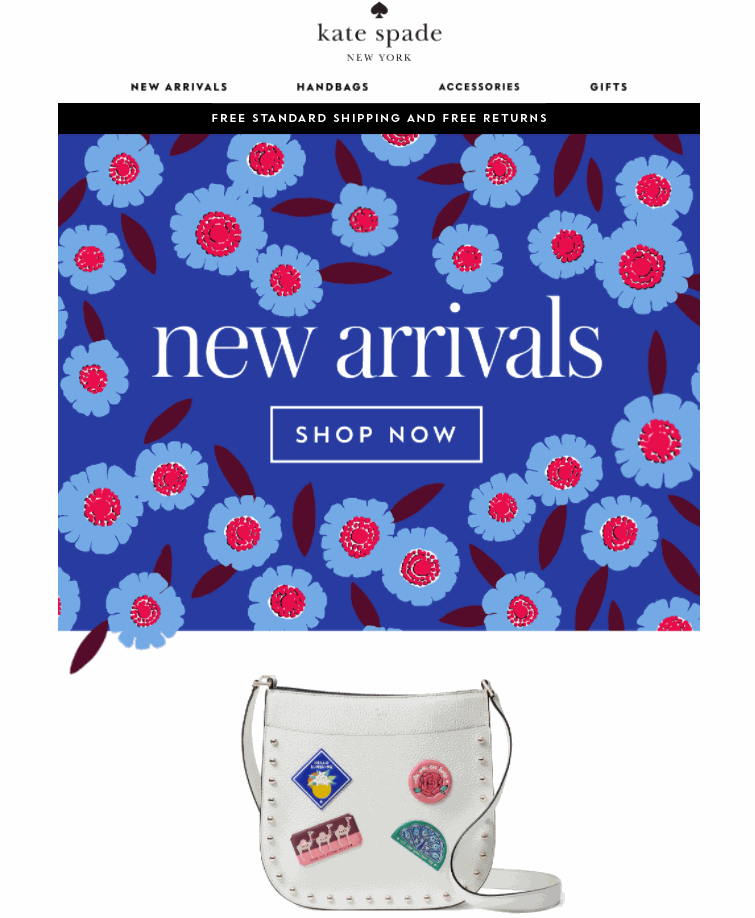 Bonobos (again)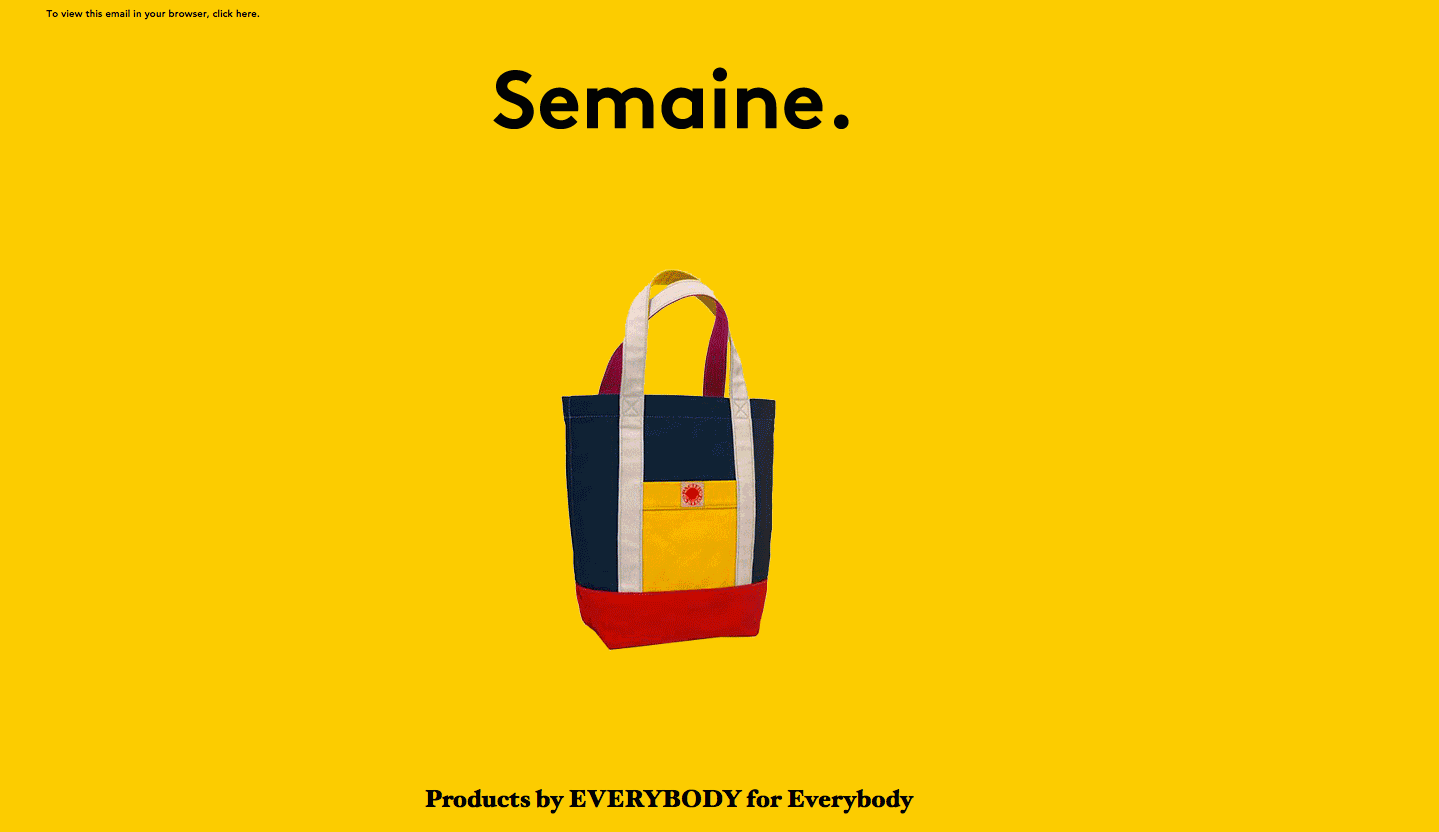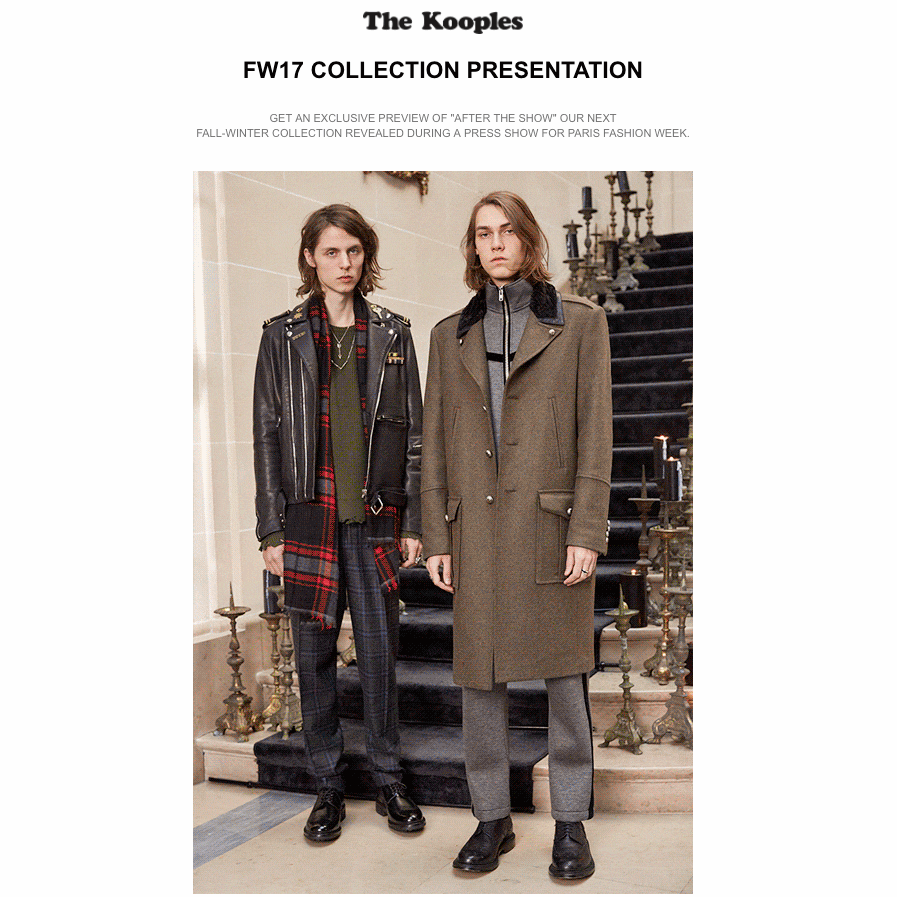 Topshop (again)