In this blog, our Senior Customer Success Manager, Jessica Beam will talk through some of the tactics retailers are deploying ahead of Black Friday 2021.
What does Black Friday/Cyber Monday mean to you? As a retailer, it's probably one of the most critical times of the year and the 6 week period it encompasses can have a lasting impact on a business's bottom line. So how do you approach this key selling time to benefit your brand in the long run?
Retailers should use a multi-pronged approach, meaning that while of course most shoppers are looking for that perfect deal, Black Friday and Cyber Monday is a chance to also surprise and delight consumers and aim to retain them past the holiday season. 
In our recent Fashion Forward report, we found that while 56% of customers plan to spend the same or more on fashion this year than previous years. Assuming this applies across all retail sectors, the question then is how can brands keep these shoppers engaged for the long haul. There are a few key things to keep in mind when looking to win and retain new customers such as determining when to send the right content at the right time.
Optimize the real estate in your automation emails
When surveyed, 41% of retail marketers said they were looking to use automation to help deliver more relevant messages and 40% were looking to personalize their content better. Automations are a great way to get a sense of a customer's engagement levels, because they are often based on events or behaviors that customers expect to get notified about such as abandoning a cart or adding an item to a wish list. 
Within these automated messages, there is room to incorporate personalized content allowing retailers to make the most of this valuable real estate. This could be in the form of recommendations based on co-view or co-purchase behaviors. These campaigns are particularly useful because they are often easy to set up and run throughout the customer's lifecycle, compared to broadcast which often requires more planning and effort from marketing teams. 
You should review your current automation program and make sure that you have the core programs set up. These include such as cart, product, and category abandonment programs, which are most important because they are triggered closest to purchase.  as these are closest to the purchase. 
After that, you should make sure that you have some merchandising triggers layered in to help keep customers engaged and coming back to the site. Examples of these include low inventory, best sellers, and personal wishlist triggers as these can help create urgency and FOMO. At the same time, showing additional product recommendations based on the initial event will help drive conversions and AOV.
Split your broadcast audience into VIPs and other lifecycle segments
When asked 42% of consumers we surveyed said they would be more likely to engage with an email that provided personalized recommendations versus an email that didn't. This number goes up when we looked at people who are enrolled in loyalty programs, roughly 55% of those surveyed would engage with personalized offers and content.
So how should you deploy personalized offers to customers this Black Friday? Firstly, clearly define who your "VIP" or most loyal customers are – is it based on AOV, enrolment in a loyalty program, or ranked by number of orders placed? 
Once you have this in place, create segments for broadcast campaigns and create triggers or leverage splits to showcase different content based on these segments. For example, you can have first-time buyers separated out and use this opportunity to get them more invested in your brand, with brand awareness content in the post-purchase journey to help educate them about your brand and product. 
For a repeat customer, you can remind them of your previous relationship, and use this as the basis for a personalized offer. To foster better brand advocacy now is the time to treat these "VIPs" differently to your base customers by offering first access to special offers or granting early access to new items. When we surveyed consumers we found that being offered promotions and perks that weren't offered to everyone was the thing that made consumers feel the most valued.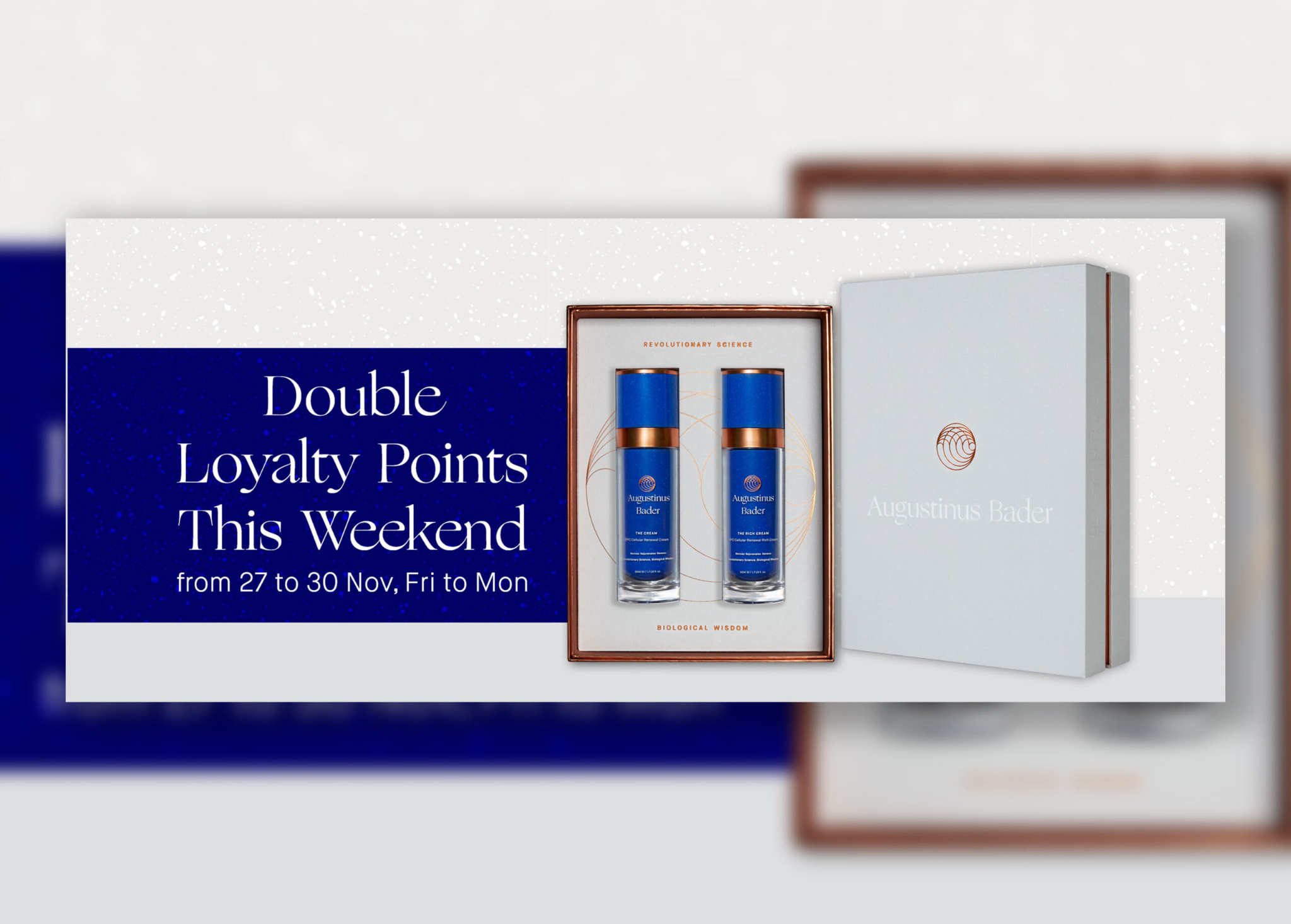 Even within automation programs you can split out content based on customer attributes or lifecycle stage. Perhaps you want to show an offer to your leads, but existing customers don't get that offer. Or you might have a banner that is triggered based on loyalty enrolment – i.e. if I'm enrolled I see how many points I might have but if I'm not I get a message about signing up and earning rewards.
Start thinking about post-Black Friday
If Black Friday is a time for customer acquisition, then it is also the first stage of a major customer retention process where you look to turn these newly-acquired customers into long term customers.
After the holiday period, you should spend time reviewing how your segments performed and looking at customers acquired during this time to see what shopping patterns happened post-holiday season. You should create a cohort of customers who you acquired during this period and monitor their activity, as well as saving them for targeting next year. 
Another quick trick if you find that you like how you have segmented your broadcast, save them as blueprints for the following season to save time and effort. Email is still the dominant way that consumers like to hear from retailers, as email allows for a digital dialogue between a brand and consumer. 
It's worthwhile to also review preference collection and ask what customers want to hear about and when. You could create a preference for those who only want sale-based emails, this way you know to only target those shoppers during key sale moments. 
We've even seen a few brands have been pushing users to download their app or even sign up for SMS to get early access to deals. If your customers are opting in to other means of communication, this allows you to form a tighter bond with them.
Listen to your customers
Ultimately for brands to be successful this holiday they need to "listen" to customers and make sure to deliver the right content at the right time to the right people. 
We spoke to 2,000 US consumers of fashion to find out what they liked about the retail communications they received from marketers. It was a fantastic insight into the consumer mindset in 2021, and you can find out what they had to say in our Fashion Forward report here. 
To get more detail about Black Friday and how you can use the period as a customer retention period as well as a customer acquisition period, check out our Black Friday survival guide here.