Let's take a moment to appreciate the godsend that is marketing automation.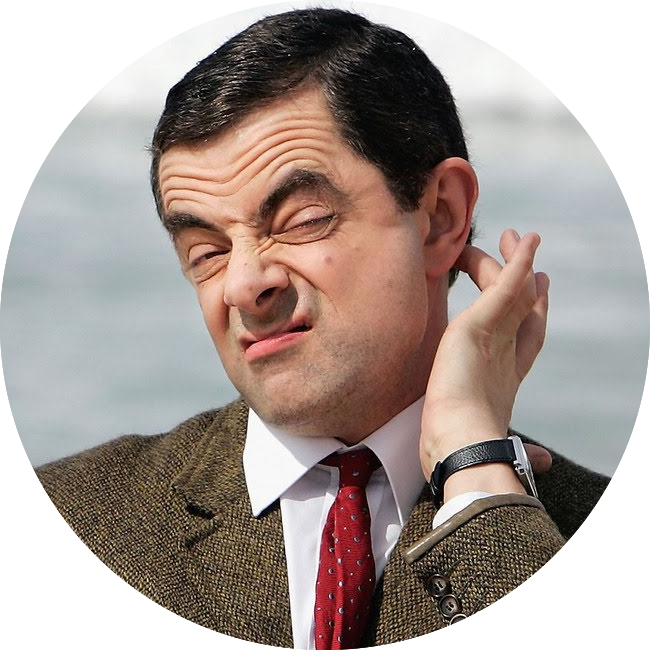 Gone are the days of having to call up a prospect to ask why they abandoned their basket (true story), or manually reach out to a lapsed customer to try to win them back.
Today, the way in which a brand responds to a customer's behaviour has the potential to be automatic (whether that's sending a new subscriber a series of welcome emails or targeting a customer who's abandoned their basket with an ad on Facebook) – thus saving a marketer loads of time.
However, there is one thing worse than a brand not using automation to send relevant, timely messages, and that's doing it badly.
In order for marketing automation to be successful, it has to be right. Why? Because nothing is more embarrassing than accidentally revealing to your customers that the email you just sent them was actually written a good few weeks ago and is now just being updated with dynamic content blocks.
What we're trying to say is, whilst marketing automation is without a shadow of a doubt a lifesaver, if approached incorrectly it can also be risky.
That said, if you're aware of what could go wrong you're less likely to make mistakes. As Warren Buffett put it: "It's good to learn from your mistakes. It's better to learn from other people's mistakes."
And so, without further ado, here are five *epic* automation fails online retailers make. Enjoy.
Fail one: Not consolidating customer data 
Sending too many emails to one subscriber over a short period of time is a hallmark of poor marketing automation.
A classic example would be sending a coupon code browse abandonment email to someone who's just received a cart abandonment message – or to one of your highest spending VIPs.
Awkward mistakes such as these are easily done, but also easily avoided. In order to keep track of how and when your customers are being targeted, you need full visibility over their interactions with your brand – which means having all of your customer data in one place.
One of the main reasons retailers send too many emails to subscribers is because their data is siloed, and therefore they're unable to achieve that all-important single customer view.
Fail two: Sending automated messages that are not helpful 
Closely linked to sending too many emails to a customer is sending emails with irrelevant content.
A case in point would be an at-risk email arriving into the inbox of a customer who is actually active on other channels.
Another example could be an abandoned basket email that includes a CTA linking to an empty basket. Or a browse abandonment email promoting a product that's actually sold out.  (Tip: if a product has sold out, why not tell your subscriber that they've missed out and suggest similar products they might like?)
And then there's segmentation – or lack of it. Not using – for example – gender segmentation in a triggered message (where gender would relevant) inadvertently shows a recipient you don't really know that much about them. That said, if and when you do implement segmentation, it's important to do it properly. Lacklustre attempts can result in emails being targeted at the wrong gender or demographic.
Cue unimpressed recipients. Cue unsubscribe.

Fail three: Adopting the wrong tone 
On the subject of email content, it's not just what you say but how you say it.
Yes, the emails you are sending recipients are automated, but the tone of your messages does not need to reflect this.
Adopting a robotic tone of voice for automated messages is a massive error. You want all of your messages to sound personable and bespoke to the recipient – as if you've actually just typed up that message and sent it to them. (Sidenote: if you're not sure what tone is best for your brand, try A/B testing different versions of your emails to see which works best. More on that here.)
This again ties into segmentation – making your triggered messages less generic and more genuine. But it's also down to the use of copy in your email; little changes such as using "Hey" instead of "Dear" to introduce your email can make a big difference. And how we hate emails that start 'Dear ,' with a space instead of your first name.
You have to be particularly careful with tone and content when it comes to using automated responses on your brand's social media channels. For example, we can all learn from that time Domino's Pizza replied to a lovely compliment on Facebook with an automatic apology and feedback form.
The solution to terrible content is twofold. A.) Don't automate *all* of your messages. There are some instances where real-time interaction is needed. B.) As mentioned above, your data needs to be aggregated and stored in one place in order to realise and understand what your customer should receive from your brand and when.
Fail four: Falling behind
A great part of marketing automation is about retargeting custom audiences with products they've shown interest in, on Facebook and Instagram.
However, your brand can quickly go from hero to zero if you accidentally target someone with a product they've already bought. That's just annoying for your customer.
Similarly, watch out for the epic fail that is sending cart or browse abandonment emails for products a customer has already bought.
Fail five: Missing the point of A/B Testing 
Not so long ago, I received a triggered email from one of my favourite brands. Good subject line. Nice content. Awesome images.
A few seconds later, I received another email from the same brand – "That's unusual," I thought. The two emails were exactly the same apart from a tiny difference in the wording of the subject line.
This is an example of an A/B test gone wrong.
Another epic A/B test fail is deriving conclusions from small, non-statistically significant samples of your test – for example, when using auto-optimise feature (most ESPs have this).
To get around this, you can use a A/B Split Test Significance Calculator to determine how significant your results really are.
#Win
We hope that, by reading this blog post, your brand will escape the terrible – but understandable – mistakes online retailers make on their path to successful marketing automation.
Using Ometria, your brand can send automated, personalised marketing messages on a range of channels, all from one platform.